Products from Amazon.co.uk ‹ ›
Fifa is back and in my opinion it is back to its best, part of the yearly schedule of games you have annual releases of games like NBA, Fifa, Madden etc. they all build on their predecessors and Fifa has done that, after using the Frostbite engine for the first time in a sports game last year with The Journey mode being the main attraction Fifa 18 looks to have blown its previous games out of the water with this beast.
What's new?
New features have been added to Ultimate team like Squad battles, Career mode now has buyout clauses and cutscenes to discuss transfers, Pro clubs now have more features to make your player look more like you (still no game face though) The Journey now lets you customise Alex Hunter and also lets you play as other characters in the story.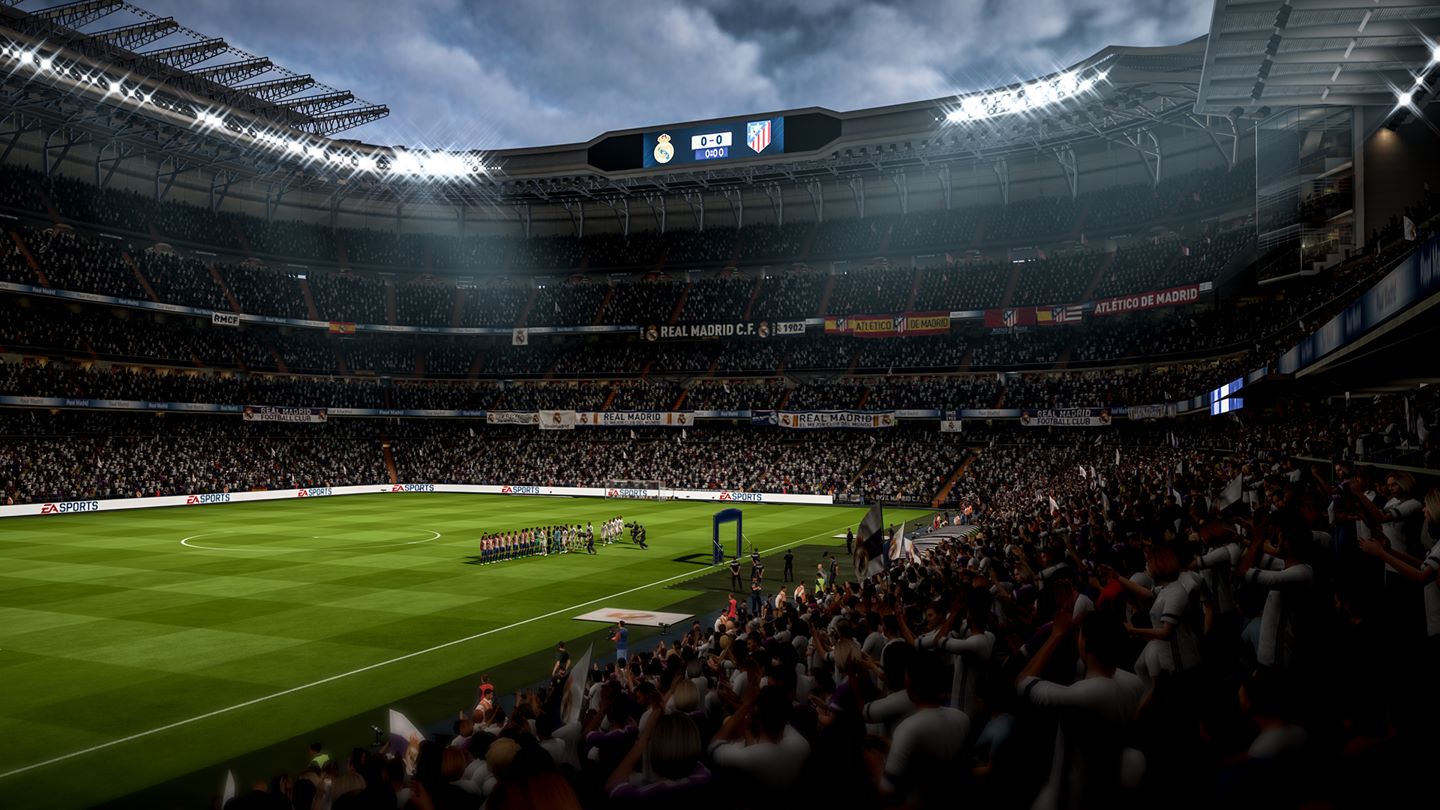 So where to begin? Let's start with the colossal Ultimate Team mode which has made a profit of about $360million a year in microtransactions, EA has added squad battles where you can play other people squads offline only and earn points that generate to rewards weekly, rewards like coins and pack to open and improve your team. This is a good little feature and helps prepare players who are new to Ultimate Team and lets them build their squad. No longer are there legends they're now icons and each icon has three versions from their career so you can have Henry when he first started at Arsenal at LW then the invincibles Henry at Striker and then LW Henry at Barca. All look different and play different, some of the new icons are Ronaldinho, Ronaldo (The actual Brazilian striker) Maradona to name a few I can't wait to play against them and even use them. Ultimate team also has their own branding when playing now it is gold and really separates it from the rest of the game.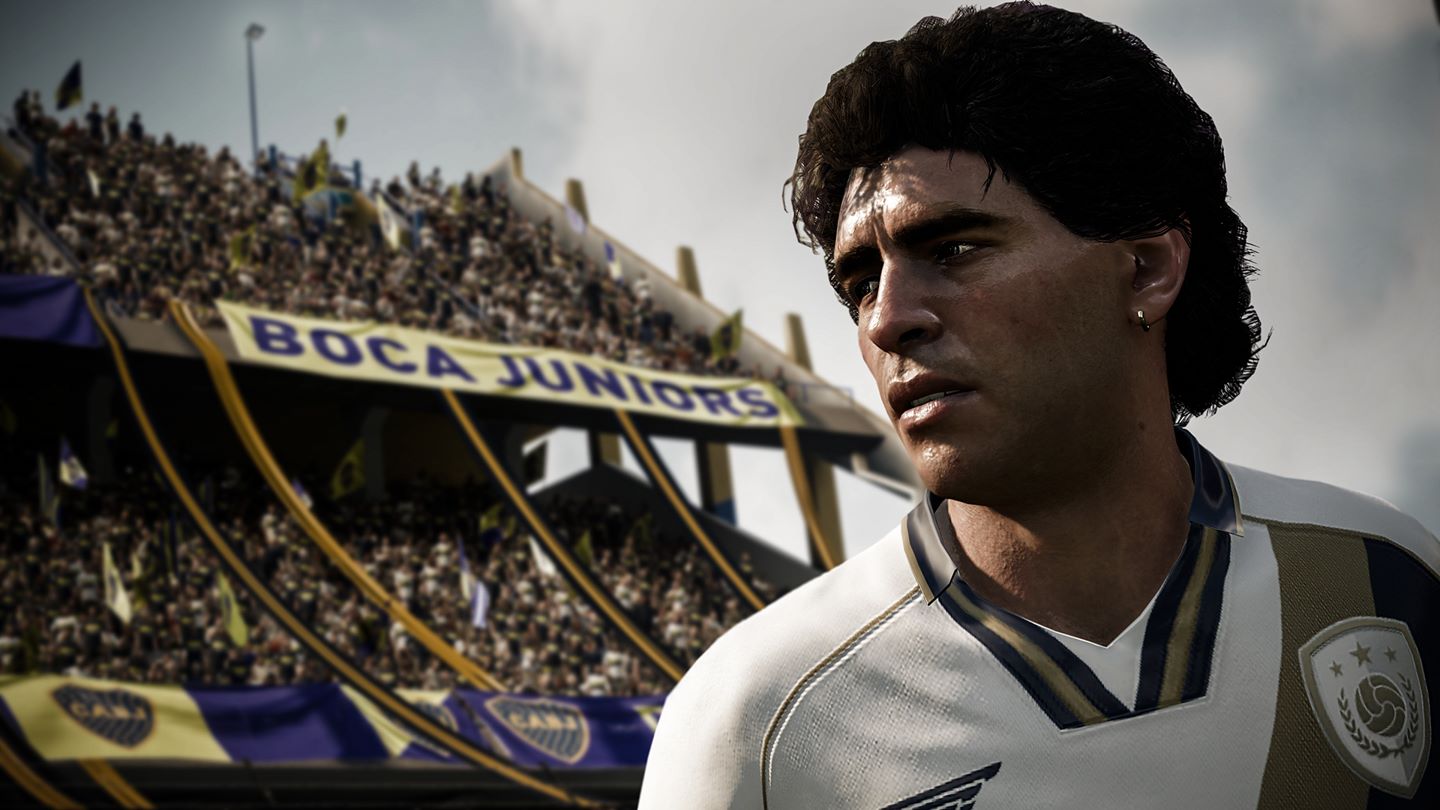 Career mode has had changes slowly but surely we're getting there. This year they have included cutscenes to transfers and contract talks which after a while are tedious but still cool to look at. You can also trigger a release clause in players contracts this I believe was spurned from the Neymar fiasco in the summer where he left Barca for PSG for £200m. The cut scenes don't have any voice overs which is annoying but if the club you're talking to has their manager in the game he will appear in the cutscene. Apart from that, there is very little that has changed apart from the transfer hub now being the way to deal with all transfers and the squad hub where you deal with all squad roles and starting XI. one overall change to the whole game is the quick subs you can predetermine subs you want to make before the game kicks off and then they're triggered when the ball goes out of play, this is good however if you choose not to do this the AI suggest players for you and they seem to not understand that an RB can't be subbed out for a striker, to make that work i need to reshuffle the formation which defeats the point of quick subs.
Pro Clubs has had a small improvement as well, you can now choose three playstyles instead of constantly changing your position because one of your mates decides he/she wants to play up front in a 4-5-1. You can change the position the mentality the lot, it's really cool to finally have something like this. The customisation is also better with more hairstyles to choose from to make your player look more like you or just some random orc that rocked up from middle earth.
The gameplay is different this year the movement seems more fluid and passing is more accurate and players ACTUALLY run onto the balls, defending is more powerful and player shield the ball to approach the tackle, keepers, however, seem to have been made into little arseholes that can't save anything, i played a few games and was getting packed in left right and centre and my keeper just looked at the ball thinking I have to do something here…erm duh save the fucker!
The stadiums also look and feel better with the crowd looking the best it has ever looked and you can even interact with them when celebrating goals. When you score a goal the fans behind the goal in the seats are close to the pitch will scurry to the ad boards to get close to the action and the crowd chants are getting better each year.
The Journey returns and picks up from the back end of last season where depending on who you choose I chose Chelsea as that is my club and we won the league and FA cup double. You're on the pre-season tour and then get an offer from Real Madrid, but it all goes wrong and you end up in LA playing for LA Galaxy and then the rest is for you to decide. You can customise Alex as you go along from Hair, Tattoos and Clothes. What I also liked was you could carry on your story from last year to this new one or start a new one. One other new feature as you progress after your LA Galaxy stint your manager asks your advice on a player to partner you up with they will be one of the elite players and this unlocks a new feature can partnership where you both play and train together and the better connection you both have the better players you will become. This is a good feature they have added as a football fan growing up with Yorke and Cole or Ronaldo and Rooney to name a few when player link up perfectly they're dangerous.
Back to it's best?
I believe the game has improved so much this year the gameplay is more fluid some of the game modes are really interesting and also addictive and the visuals are again stunning with the frostbite engine in full flow.
Great Visuals
Squad Battles are fun and good to play
The Journey has some interesting twists and new features
Career mode is improving slowly but surely
Keepers are wank again
Commentators just annoy me year in and year out
Related